Natalie performs and records as an independent artist, and receives rave reviews for her songwriting and vocal style. She uses her skills as a full-time working musician, as well as her Bachelor's in Music and her ongoing continuing education with ASCAP's "I Create Music" Expo and as a featured artist for the Sisters in Songwriting forum, to create a rich learning environment for her students.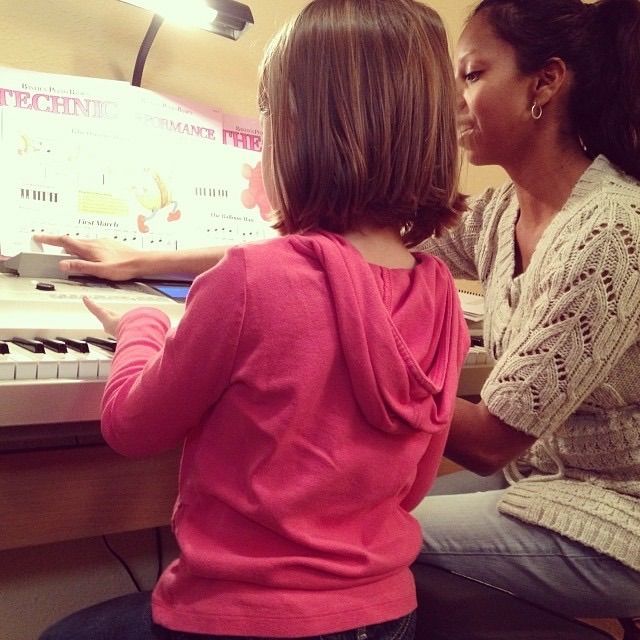 Voice
Using one's voice as a musical instrument can be invigorating, uplifting and healthy for the mind and body as they get in touch with their vocal health. 
Voice lessons will be covering:
 Proper Posture 
Breath Management 
Pitch Matching/ Warm Tones/ Vowel Formation 
Harmonizing 
Songwriting 
Stage Presence (Concert Etiquette) 
Recitals/ Live Performance Experience 
Microphone Technique 
Sight Singing
Piano
Piano is a great musical foundation that encompasses every instrument involved in the musical family. 
Piano lessons will be covering:
Chords (Major/ Minor) 
Scales (All Modes) 
Music Theory (in depth chord analysis, dynamics, time signatures,  key signatures, etc…) 
Sight Reading (Notes and Staff) 
Transposition 
Improvisation 
Composition 
Learning out of the Bastien Piano Basics Books 
Recitals/Live Performance Experience
Guitar 
Natalie teaches beginner guitar in addition with ukulele. Aside from voice, the guitar is a mobile instrument which is very much loved and popular with most musicians.   
Guitar lessons will be covering:   
Maintenance (Tuning and Stringing of the Guitar)   
Electric vs. Acoustic   
Picking Your Guitar   
Learning Frets/ Different Chord Placements   
Strumming/ Picking   
Bar Chords   
Note Reading   
Improvisation (Within the Scales)   
Recitals/ Live Performance Experience